Live casino software
[vc_row][vc_column][vc_column_text]
No matter which site you go to you'll be able to read all about the various games and promotions that sites have available for you however you won't hear about the developers behind those games quite so much which we think is a huge shame as they're the creative force behind all our enjoyment.
Live casino software providers
With the live casino industry becoming more and more popular as time goes on many of the gaming developers from the online and mobile industry are turning their direction this way which is great for you the player as it gives you a bunch more choice and competition tends to drive up the quality as well!

If we're being honest there's no real point in us telling you about every single live casino software provider right now as not every company is at the same stage of development. Some have been around for years and are really starting to hone in on what they want to achieve while others are just getting started in the industry. So instead what we've got for you here today is a rundown on what we believe is the the best live casino software developers on the market today and these are the three we'd recommend you try out if you're just starting out on your adventure. That's not to say that these three will remain at the top forever though as there's definitely a bunch of up and coming companies that could knock them off the podium but for now we'd recommend you stick with these three.
First on our list today is easily the most popular of the three and that's NetEnt. For the last few years NetEnt have dominated the online and mobile casino industry with their cartoony and action packed games. NetEnt has their games on over a third of live online casinos nowadays and players love their games so much they've decided to show a little brand loyalty and play at their live online casinos when given the choice too.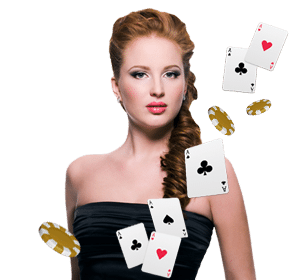 Even if you've never heard of NetEnt before there's still a lot to love about their live online casinos starting with the looks which are pretty trendy and modern even for the casino industry. All their dealers are dressed snazzily and more often than not the they'll be dressed in NetEnt's company colours of green and black, although not always. The best thing about NetEnt's live casino software however is the fact that it's so user-friendly and intuitive to use. This makes it the perfect starting point for any new player on the scene looking to take the easy route into the games. NetEnt can also boast the fact that they offer their games in 25 unique languages and currencies too so they aren't just user-friendly, they're open to all as well!
If you're feeling a little more adventurous than that and better yet would like to go to the place which has the widest selection of games to choose from then it's Microgaming's direction you want to be heading. Microgaming only offer games in the English language which shouldn't cause much trouble to anyone who can read this article and in return they're able to offer more high end games than anyone else.
Microgaming were one of if not the very first company to offer players live online casinos games nearly 2 decades ago so they certainly have a lot of experience and know what players are looking for. If you're looking to expand and try out games beyond just Blackjack, Roulette, and Poker then this is the place to be as Microgaming offer all these plus their many variations, as well as some of the more obscure games such as Baccarat and even Sic Bo. So if you think variety is the spice of life then it's Microgaming you'll want to choose.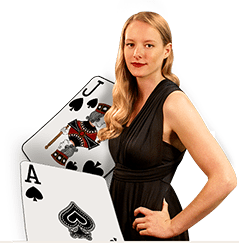 The final option we have for you today is for those of you who like to experience the high life as we're talking about none other than Playtech. If you're looking for a high quality gaming environment and you don't mind paying a little extra for the luxury then the obvious choice is to choose Playtech. Playtech are a huge company in the online and mobile scene with lots of connections to blockbuster film studios which has seen them releasing some huge tittle games over the years to the joy of millions.
We're not sure if it's the big titles that have provided Playtech with the money or it's the money that's allowed them to get such hit titles but either way this high quality theme has been ported into their live online casinos too and you'll find they're about as good as can be. To be fair we'd say their regular tables are just the same as both NetEnt and Microgaming's but it's their specially made VIP tables where their quality shines through!
These tables require you play a little bit higher stakes on average but if you can you'll get a more personal experience with your chosen dealer and a little more privacy as well so if you don't mind playing those higher stake games there's no better place to be.
There is one drawback to Playtech's live online casinos and that is the choice. When it comes to quality vs quantity Playtech has chosen the former and that does mean there isn't as wide a selection as the other two however they do have all the classics so you're covered in that regard.
In the end though we'd say you can't go wrong regardless of which of the three you decide to choose between and personally we actually mix and match between them all depending on what we're looking for. If you're just starting out for the first time we would suggest you start with NetEnt as they have an easy to use interface which is perfect for new players. If you then find you want to experiment with a couple more games then you'll want to move on to Microgaming as they can help you out with that, and then finally if you're looking for nothing but the good stuff and you don't mind paying for it then we'd say you'll want to make your way for Playtech and their special VIP tables!

[/vc_column_text][/vc_column][/vc_row]