French Roulette
Show
Classy & Cool, French Roulette Is One Of The Best Games Available In Roulette Gambling Apps
Set against the background of 18th century France, the game is a tribute to the popular casino feature of French Roulette. The programmers at Microgaming and the producers at Pound Slot have carefully designed the game that is celebrated for its user-friendly interface, availability of Roulette gambling apps, easy navigation options and efficient gameplay. We have everything you have been looking for. Join us today!

Betting Details of French Roulette At Our Roulette Gambling Apps - Login Now!
The game available in Roulette gambling apps offers a wide range of betting options. These bets start from £1 and are available up to £80.  The various bets offered by the game are unlike most Roulette gambling apps.
The outside bets include the red, black, the even or the odd and a play on these is £80.  

The Inside bets would make you sit within the standard layout of Roulette and thus the numbers ought to be between 0 and 36.

Street bets are those where a bet is placed on any of the three numbers in a row.

Column bets are those that cover an entire column of numbers and are placed at the bottom of the column. Winners of this bet get paid off with 2 to 1.

Line bets are also referred to as Six Number Bets for they cover a total of 6 numbers that would appear on two of the adjacent rows in the table.
Availability of these many betting options makes the game furthermore intriguing.
Secure Gaming Procedure Unlike Many Roulette Gambling Apps: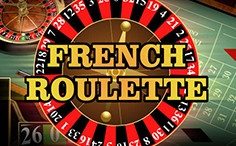 Pound Slots is a reputed online casino and they ensure that the procedures of pay-outs contain transparency and are easy to navigate through. They are also licensed and regulated by the UK Gambling Commission and are hence trustworthy. Hence, players can be ensured of their investment while playing French Roulette at Pound Slots. It will undoubtedly serve up great fun. Try it now at Pound Slot.
Interesting Sights And Sounds Of French Roulette, A Gambling App For Real Money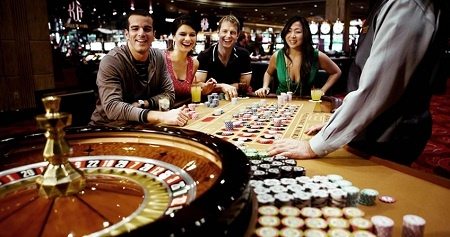 Another fabulous production of Microgaming, French Roulette is well-laden with interesting audio and visual effects. The game is well-stocked with theme related sights and sounds that appear to belong to a French casino.  Its life-like graphics, interesting sounds and guide avail clarity to the format of the game.  
General Introduction To This Game App To Win Real Money:

One can also opt for an Autoplay that can serve as a great aid for your play. The main aim of the game is to choose the wager on a layout of different series of numbers or proposition.
Amongst a variety of Roulette gambling apps or real money gambling apps available online, French Roulette continues to be one of the most admired in them. Pound Slots has skillfully curated the concept into a video rendition of the original game. This version enables its lovers to make money at the click of a button and also suits their convenience.
To win big with French Roulette players are suggested to play more often rather than playing with big bets alone. The more you play more are your chances to win large sums of money with this gambling app with free money. The game is a must especially for casino enthusiasts yearning to win some extra money with their favourite game.  
Roulette Gambling Apps - Keep What You Win With Pound Slots