BJPro MonteCarlo Singlehand
Show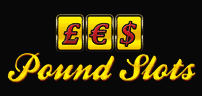 This free online Blackjack strategy game is very simple to understand and easy to play online. The game has round table set in front of you with a professional casino ambiance and a nice music playing in the background. There is a beautiful voice of a lady that keeps assisting you with your game on every hand. BlackjackPro MonteCarlo Singlehand allows you to bet from 10p all the way to £1000 if you prefer high stakes. There are four game options; deal, stand, double down and split that can be used during the game, however, double down and split options get activated only on specific condition or scenario. There are left and right arrow keys to toggle between chips of a different betting amount to choose from.

About the Developer
BlackjackPro MonteCarlo Singlehand is developed by NYX (NextGen) gaming company who with years of experience and expertise have mastered the art of online casino game development. They have many popular free online Blackjack strategy games to their credit and all are popular among gamblers around the world.
About the Game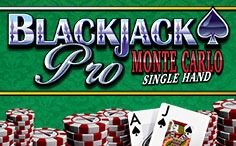 The game follows all the basic rules of standard blackjack and your goal is to beat dealer's hand to win the bet. You need to make sure you do not exceed 21, else you are busted and lose all your betting on that hand. This free online Blackjack strategy game is very addictive as it is not luck but skill based game where you need try certain techniques to win. Getting blackjack during dealing of cards is something where you would need some luck. Otherwise, it is your best instincts and predictions about when to stand on your cards. The best part is, the dealer must stand on all 17 and you can proceed further to beat him.
Blackjack:

If the first two cards dealt are 21 points then it is called blackjack and you are a default winner and you get paid 3 to 2 your bet amount in this

free online Blackjack strategy

game.
Insurance:

When the dealer gets an ace as the face-up card then the voice prompts you for insurance if you choose and win then you get to win 2 to 1 your bet amount, else you lose 1.5 times your bet.
Double Down:

This gets activated only if your first two cards are 9, 10 or 11. So when you click double the bet amount doubles your original bet and you get to win double too.
Split:

If your first two cards are identical then this feature is activated, so you get to play two hands at a time in this scenario and stand a chance to win both the hands.
Summary
This is indeed one of the best free online Blackjack strategy games where there are no unwanted fancy features or rich graphics. Just straightforward gambling with an RTP of 98.54%.