Beehive Bedlam
Show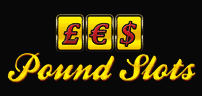 Beehive Bedlam Slot Bonus game is a fun bee-hive themed game. It is not like the conventional slot games. In fact, it is more of an arcade game than a slot game. It does not have reels and paylines. But it offers the same thrills!

Beehive Bedlam Slot bonus
It has the tumbling reels feature which creates winning chances on every spin! The game reminds of the exciting games like Candy Crush and Bejewelled.
Be prepared to win the Beehive Bedlam Slot bonus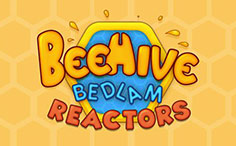 The symbols in Beehive Bedlam are all related to bees. So you will see Buzz the bee, a daisy, a purple flower, a beekeeper, a pink flower, a blue flower, and a red flower.
The main screen is the cell of a honeycomb of 49 cells. They are arranged in a grid with 7 rows and 7 columns. Wins are formed by landing groups of 5 or more matching symbols. When this happens, it is noted in the Pollen Count area on the right. That group of symbols then disappears. More symbols can now come up from above.
The game does not have a wild symbol. But there is a Free falls bonus icon. This activates some new features.
Exciting features
Beehive Bedlam Slot bonus game keeps the excitement going with its bonus features. The Free Fall feature will remind the players of the free spins feature of traditional slot games.
Free fall gets activated if a player gets three or more of the Free Fall symbols connected on the grid. This gives you many free games. You can win a minimum of 8 free games and a maximum of 15. This depends on the number of free fall symbols.
The valuable "Queen Bee" and "Boss Man" symbols appear now. It is possible to trigger more free falls by landing more groups of bonus icons.
Play a whole new game with the Beehive Bedlam slot bonus!

This game also has other exciting features. The honey jar on the left fills with honey, whenever a group of beekeeper symbols appear. Fill the jar to its brim and to get the new Honey Jar Bonus game!
The Honey Jar Bonus game requires skills. Here you have to control the bee as he flies across the screen. He should avoid obstacles and collect coins. This is the first of the ten islands, to complete a world. Complete the world to receive a prize payout!
On the last fall bees fly across the top of the screen to spell out 'Jackpot'. If they successfully do so, the player wins a Progressive Jackpot!
The game is extremely entertaining and perfect for those looking for something different. It provides large amounts even for small wins. The Honey Jar bonus is guaranteed if you play long enough. Get this bonus and play for great wins!