About live casinos
[vc_row][vc_column][vc_column_text]
There's a lot to love about live casinos and if you've yet to step foot through one of their doors you'll be happy to know you've got it all to look forward to! Live casinos have become so popular with players nowadays that around half the players playing at online and mobile casinos are choosing to take part in live casino games so that should go a long way in telling you just how fun these games are….and these games are only going to have major improvements coming their way over the coming years as well!
About live casinos online
The concept of a live casino is a pretty simple one which involves a camera pointing at a dealer and a table, and a player on the other side of that camera making the moves. This means that the player at the table can see and hear everything that the dealer is doing and they can also chat along with them and have some fun in real time too.

The problem before now was never the idea it was the implementation as even if you only go back just 5 years ago there would be plenty of lag in the streams which takes away the whole point of this medium. When live casinos first started out you only had a choice of one table(which was Blackjack) and the stream wasn't all that great.
Of course nowadays you'll be able to play in games which are completely seamless, come with incredible graphics, and sound systems so sensitive you can even hear the card hitting the felt hand after hand! It's this improvement which has seen the games flourish in recent years and why we're so excited to tell you all about the games in question.
It's never easy to put the rich and vibrant atmosphere live casinos offer into words which is why we'll often suggest you jump in the games and try them for yourself. Fortunately you can do this free of charge as a lot of the big casinos out there offer things called no deposit bonuses. These are something you get for registering with a site and they usually come in the form of a free £10 or £15 for you to spend on the site how you wish. This means you get to try out the games for yourself in a real money environment with a chance to walk away with a real cash prize! So even if you're a bit nervous about dipping your toe in the virtual waters you've got a stress free way of doing so.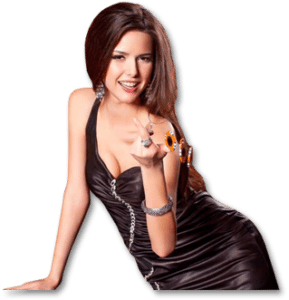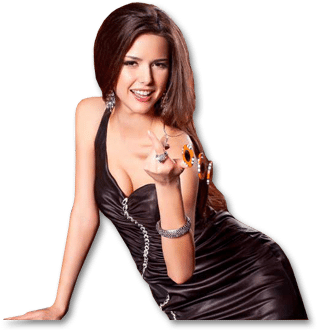 Along with the chance to win some free prizes live casinos also give you the opportunity to play your favourite games face to face with a dealer at a time and place of your choosing. You can play at live casinos through your pc, laptop, tablet, or mobile so the only thing that determines where you can play is your internet connection….which pretty much means anywhere!
This not only means that you get to save time travelling to and from your local casino, it also means that now you can turn those short downtimes you have through the day with nothing to do into action packed and exciting ones instead!
Playing in the games is the easy part too as live casinos have made their software so simple and intuitive to use we dare go as far as to say you could probably just head straight into the games without being told what to do. Of course we wouldn't leave you hanging like that and will give you a proper rundown of what you need to know.
You want to start by heading to the site's live casino lobby which means no more than pressing the "live casino" button on the front page. Here you'll be given a list of all the games they have available along with a little search button. Some sites can have upwards of 30 tables being offered at once so you'll definitely be a little spoiled for choice on what to play.

Click the table that appeals most to you and your livestream of that table will begin which will feature your dealer, their table, and a stack of chips for you to bet with. It only takes two clicks to place a bet at a live casino with the first of those being to click on the chip you want to bet with and the second being to click where on the betting mat you wish to place it.
Don't worry if you click somewhere by mistake as there's a cancel bet button for you to remove any misplaced bets. When the action in a game like Blackjack gets to you your options will appear on the screen and you don't need to do anything other than click on your preferred move.
This is everything you'll need to know about live casinos and how to play them so there's nothing more left for us to say other than we look forward to seeing you at the tables with us in the near future!
[/vc_column_text][/vc_column][/vc_row]